Written by Natalia Kawana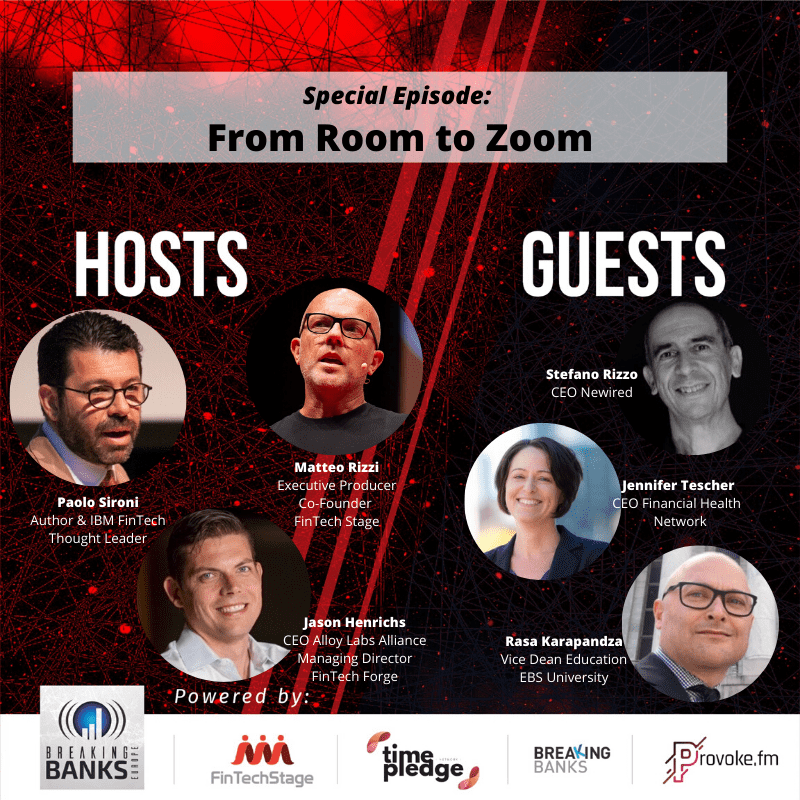 It's now been a few months since Covid-19 has started transforming our lives. Around 3 billion people have been/are either quarantined or under restrictions, having to accelerate their use of technology to continue with their daily activities: from online grocery shopping to working from home, from chatting with friends to having online lessons. The current situation has brought, along with the changes, many reflections. Society and work are being transformed and are moving ever more towards "remote" and "digital", and there are many things to consider.
"From Room to Zoom" a special edition of Breaking Banks Fintech Podcast and Breaking Banks Europe, encouraged these reflections. Hosted by Matteo Rizzi, Entrepreneur and Co-Founder of FinTech stage, Paolo Sironi, author and IBM FinTech Thought Leader, and Jason Henrichs, Chief Executive Officer at Alloy Labs Alliance and Managing Director of FinTech Forge, the Podcast also counted on the participation of 3 guests, among whom, our CEO, Stefano Rizzo.
Stefano talked about the "digital divide" between users and technology, going beyond accessibility in terms of assets and discussing the abilities that users need to have in order to use digital resources.
In the discussion, Stefano also introduced Newired's free initiative to support users in these difficult times: Me.Wired, free guides to help any user on applications and websites such as Google Drive, Google Hangouts, Zoom, Amazon… and others more. Find out more about it here:Go to Me.Wired service
Apart from our CEO, the Podcast counted on the participation of two other guests:
---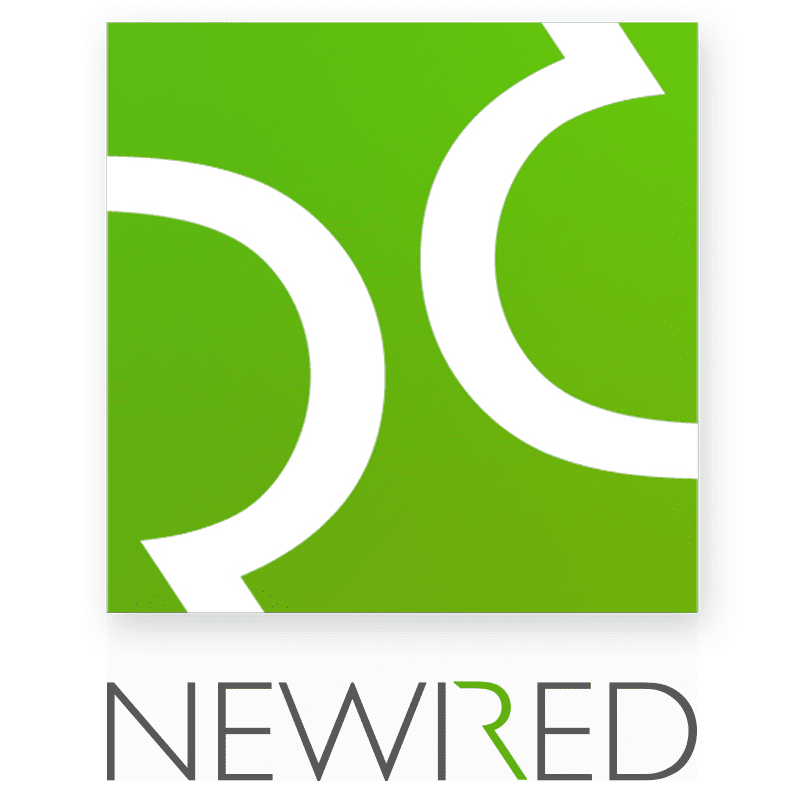 It was a pleasure to contribute to this increasingly popular debate!
Newired has been close to Fintech for long. With our solution working on top of portals and e-banking platforms and offering a secure architecture, Newired is among the favourite onboarding and support solutions chosen by banks.
Wanna learn more? contact us now
Stay safe!