Increase

your

clients'

satisfaction

and

shorten

deployment

time.
Enable directly your customer success team to build the product tours, step-by-step in-app guidance, introduce news …simply all that matters for successful rollouts.
Let your end-user-focused experts author the content that tackles the software complexity with no programming.
Your software changes, so should digital onboarding content. Cut the time needed to introduce the new software versions.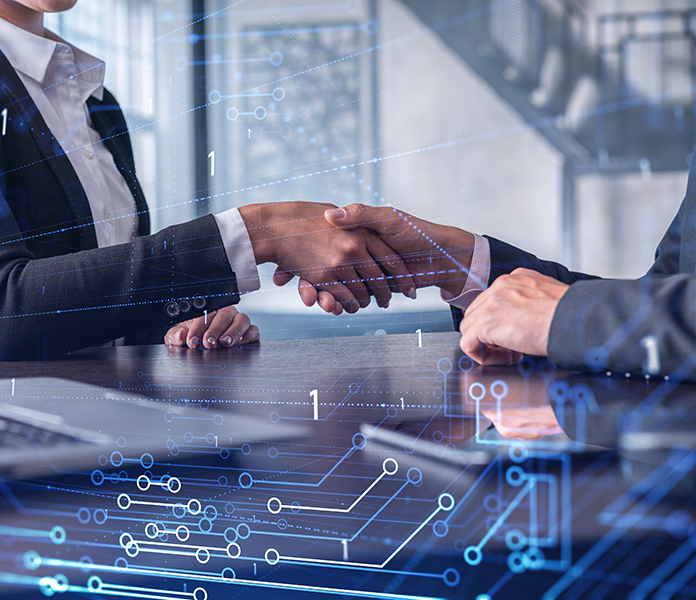 Increasing user adoption helps software vendors to provide a better customer experience and achieve a higher loyalty rate. Newired digital adoption solution brings the concept of "Learn by doing" directly into your web applications. With Newired, users no longer need to search for help while using software. The application automatically recommends personalized, contextual hints which make users confident and engaged.
How

Newired

Helps

Your

Business.
With Newired, you can provide users with step-by-step on-screen guidance, so that they get acquainted with its features and processes in no time!
Fewer support requests and calls during evaluation mean that customers are more confident and independent.
Eliminate data input errors and improve data quality in an automated and non-intrusive way. Make the users informed or warned only if or when they need it.
We provide maximum security and total control over your data. Newired can be installed fully on-premises or in your private clouds, under your control.
Industries in which
our clients operate
Email interaction
for assistance
Whatever your target focus is: