---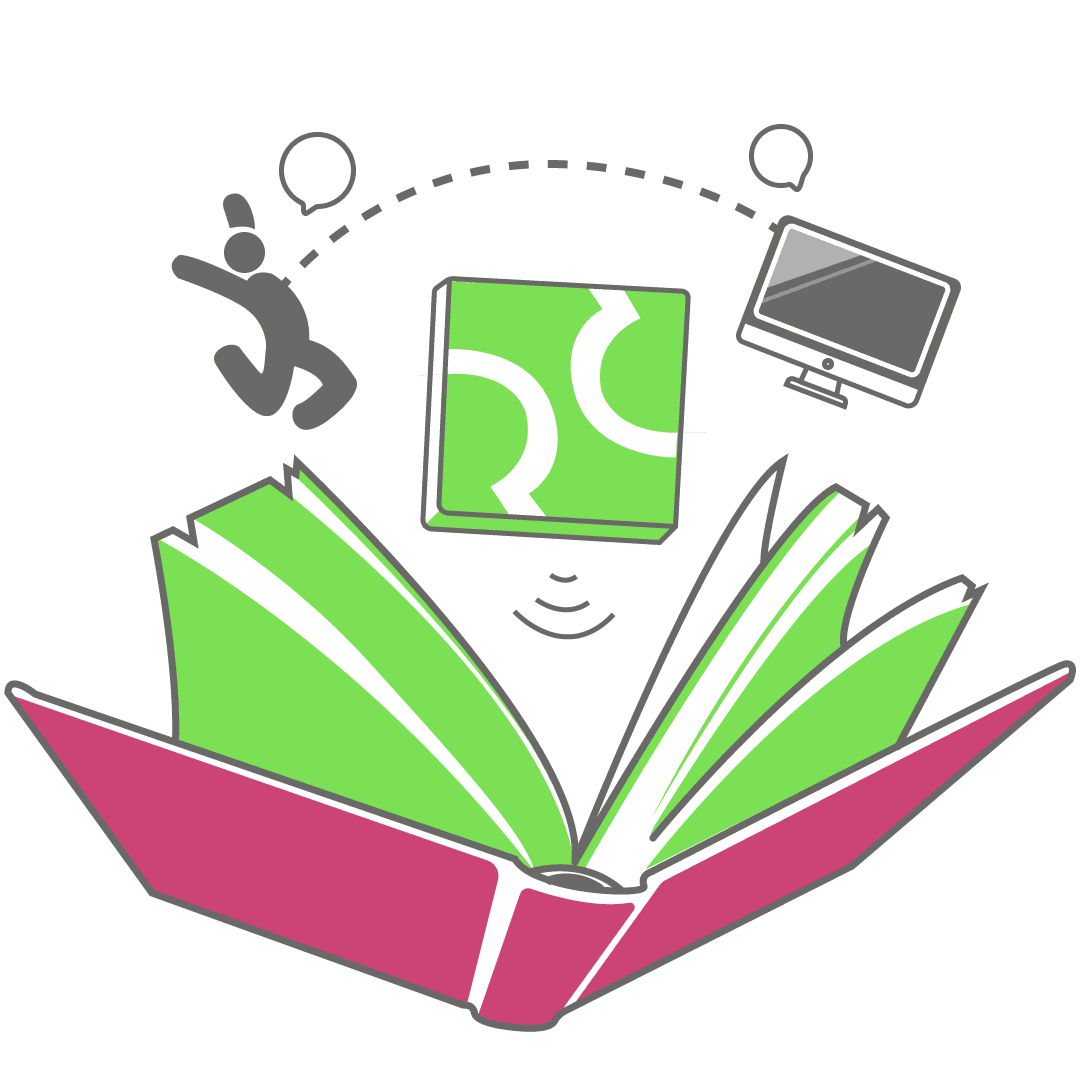 ---
The Newired company story
---
As every successful entrepreneurial activity, Newired company starts with a dream.
Our dream is to live on a Digital World where technology is accessible and self-explanatory. A place where there is no need to read a manual or to call a support center to deal with the latest version of an application; a place where help can be found when and where it is needed; a place where users can provide their feedback to their Companies, which generate and maintain the Digital World.
But dreams are, every morning, faced with reality. In the Digital World, reality consists of people often struggling with technology and spending their time to make things work, or in finding their way to perform operations which were performed by someone else in the past.

---
One morning, some people that had the same dream and the same shock at dawn, met together and envisioned a solution that could seamlessly shorten the distance between users and applications. A revolutionary evolution of the first attempts to support Digital Adoption. An enterprise-ready overlay technology that could represent a new connection between humans and the Digital World.
A new way to be wired. Newired.

Our vision
Our mission is to define new Digital ways to reduce the distance between people and the Digital World.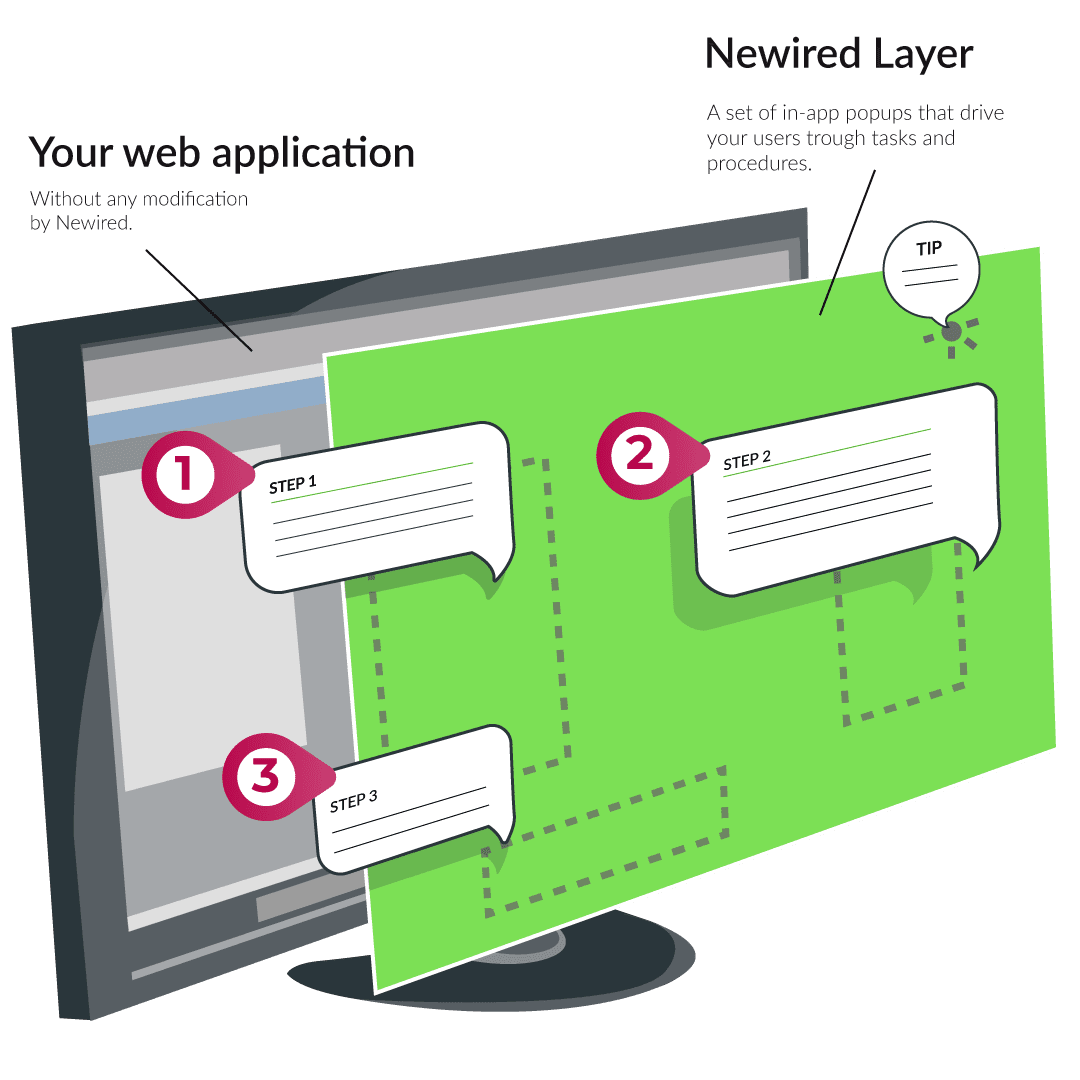 ---
Positioning
Newired creates in-application contextual intelligent layers that define a new paradigm for digital onboarding and training. Newired provides a continuous learning concept to drive user digital adoption and increase their satisfaction across enterprise applications. Newired's guidance is available right when and where it is needed by those who matter the most: the users.
"There are two obvious reasons for the adoption of a solution such as Newired. The first is where a development team is struggling keep up with the demand for new web-based applications and needs to work closely and quickly in collaboration with the user community to develop, refine, and publish apps that are self-sufficient without the need for specialized training. The other is where existing wellestablished applications are not intuitive to use or have issues of compliance that means they must be approached in a certain way or are complicated and users need guidance through the processes."
---
People & Investors
Newired is a private company that is backed by the strongest global fund in the world: People! The Newired team is a solid mixture of experienced business, technology entrepreneurs and young enthusiastic professionals. This team combined with seed investors out of the software industry drives the innovation and the business by generating profits thanks to our faithful and ever expanding customer base.
Read what analysts say about Newired
"Newired is the place where the innovation in user guidance, training, support, engagement is happening. It's Digital Transformation rescuing its users."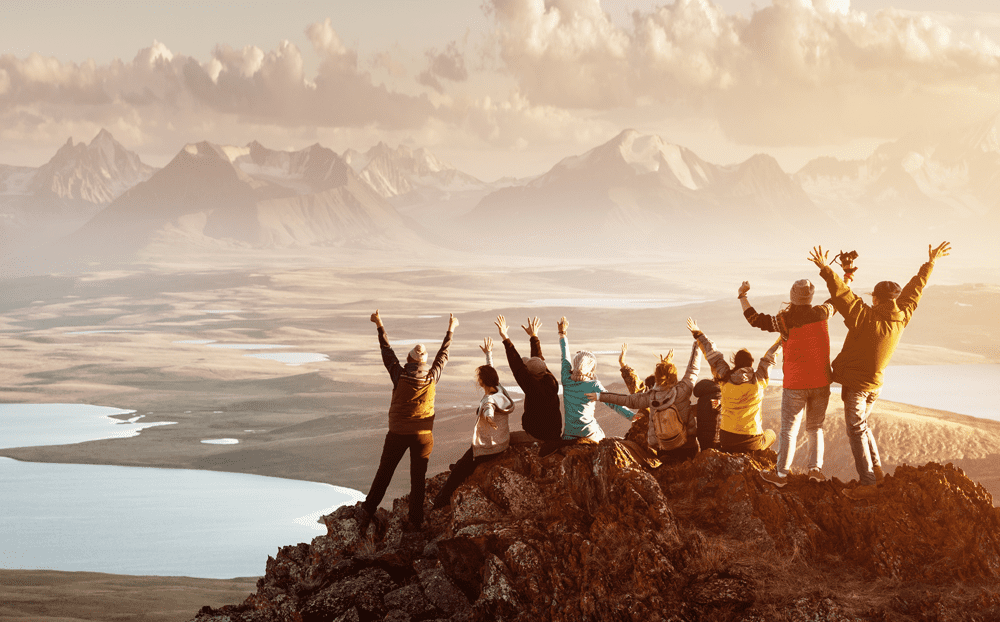 ---
From great teams come great products
Everyone of us has a personal reason for working here, but there is no doubt that we all love it.
You don't need to have special powers or dress in a specific way, we believe that sharing different ideas and points of view is critical to achieve great results.
Being a team means being the best version of who we are in order to do something bigger than us. This takes time, but at the same time it happens a little everyday. If you aim working in an IT company with people at the center, you have to join us.
---
Open positions
At Newired we're always mindful of end users and the troubles they often encounter using complex and ever-changing web applications. We're looking for super heroes to help them, will you be the next?
Check out open positions and send your CV at hr@newired.com
Well, there we are
Since the beginning of the adventure, the team has become bigger and bigger.
We are developers, customer success and engagement managers, but in the end we are all people with a unique dream.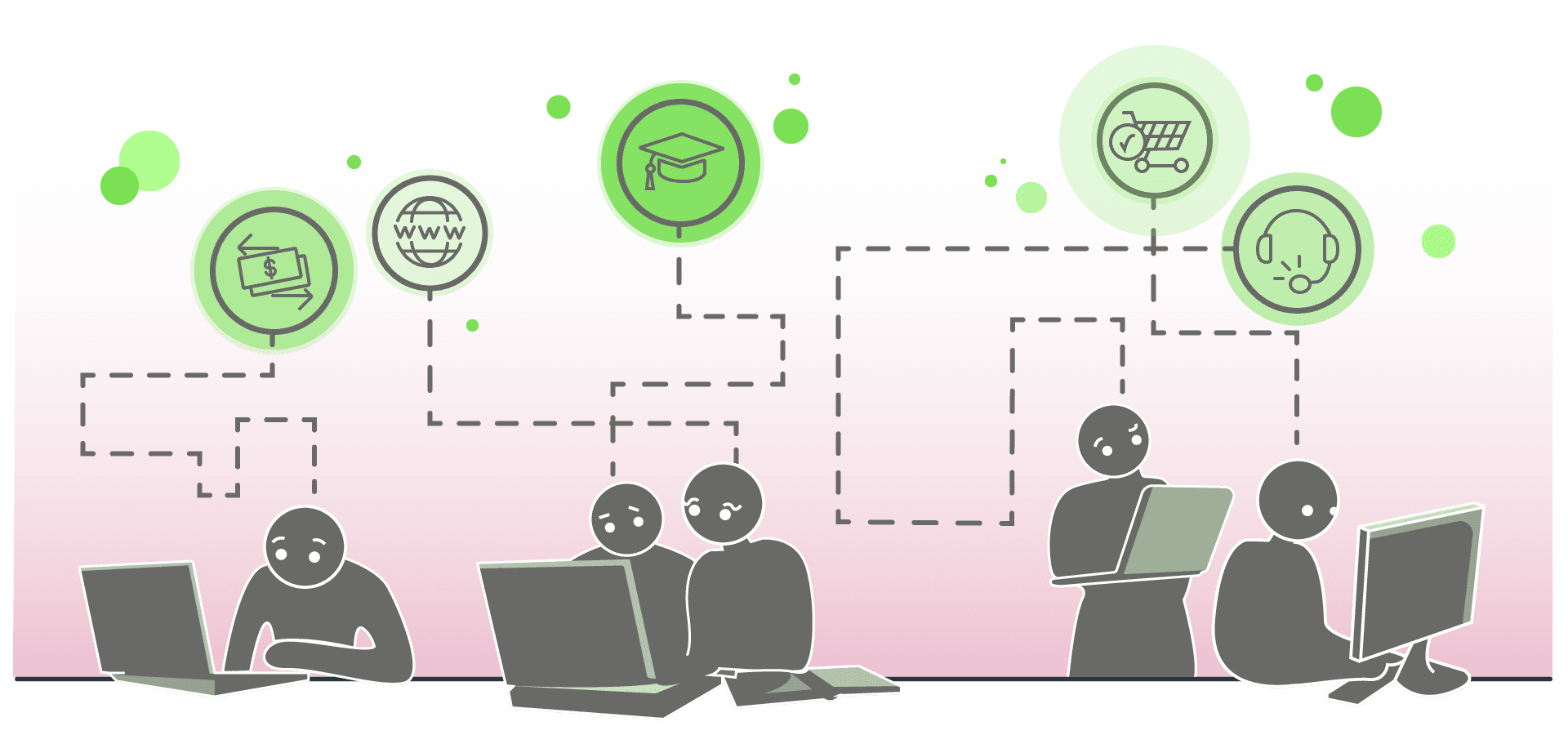 ---
The Newired DNA
Our values express how we see the world today and how we would like to change it, they are such as the fundamentals of our company identity.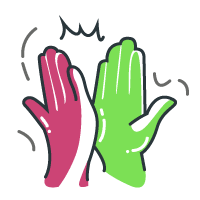 Trust the team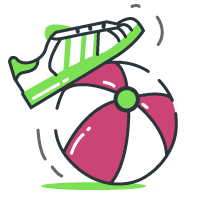 Work agile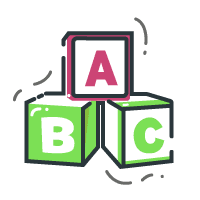 Make it simple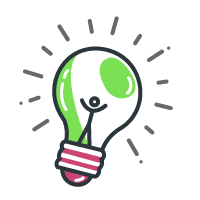 Leadership
Think outside the box