A Diamond in Emotional Footprint
---
A couple of weeks ago I was visiting our brand new R&D labs in Ostrava and I had the chance to spend some time with our amazing team that everyday pushes the boundaries of what is possible a bit ahead (well, sounds like a proud statement, right?). 
At that time I heard the news that Newired has been recognised as Champion in Emotional Footprint by Software Reviews (details here).
In the overall euphoria that followed, there was a provocative sentence that bounced in my ears: "do we risk getting bored by such continuous awards?". Of course, everyone was laughing at such a statement, me being probably the first. On the road back home and in the following days, from time to time my head went back to that sentence, followed by these questions: "what does really Emotional Footprint mean?" and "what should we do to ensure that this will stay in future?".
Emotional footprint sounds as an esoteric, maybe fuzzy, state of mind that we normally connect to art or, better, to the feelings that a masterpiece or a landscape or a sunset generate in our mind. How can this be connected to software, bits, bytes and pixels? To get the answer, I've been digging into the details of the report. 
I discovered that "Emotional footprint" is based on Respectful, Efficient, Caring and Effective service experience, on Integrity, on Friendly Policies, Trustworthy and Fair ability to resolve conflicts. Is fuelled by Generous, Transparent and Friendly negotiations that put Client's interest first. Is boosted by the ability to deliver a Continually Improving and Inspiring Strategy and Innovation. Last but not least, the Emotional Footprint shines if the product is considered Reliable, Enables Productivity, Enhances the Performances and Protects Security. 
Not really just Emotional, right? Sounds like a very professional collection of real facts and feelings. 
In all of the areas listed above, Newired leads in the survey of real users collected by Software Reviews. Ensuring that this will last for a long time is not easy at all, but I want to ensure that nobody in Newired will get bored while striving more and more to maintain and consolidate this Emotional leadership.
Well done, Champions!
Stefano Rizzo
CEO, Newired 
---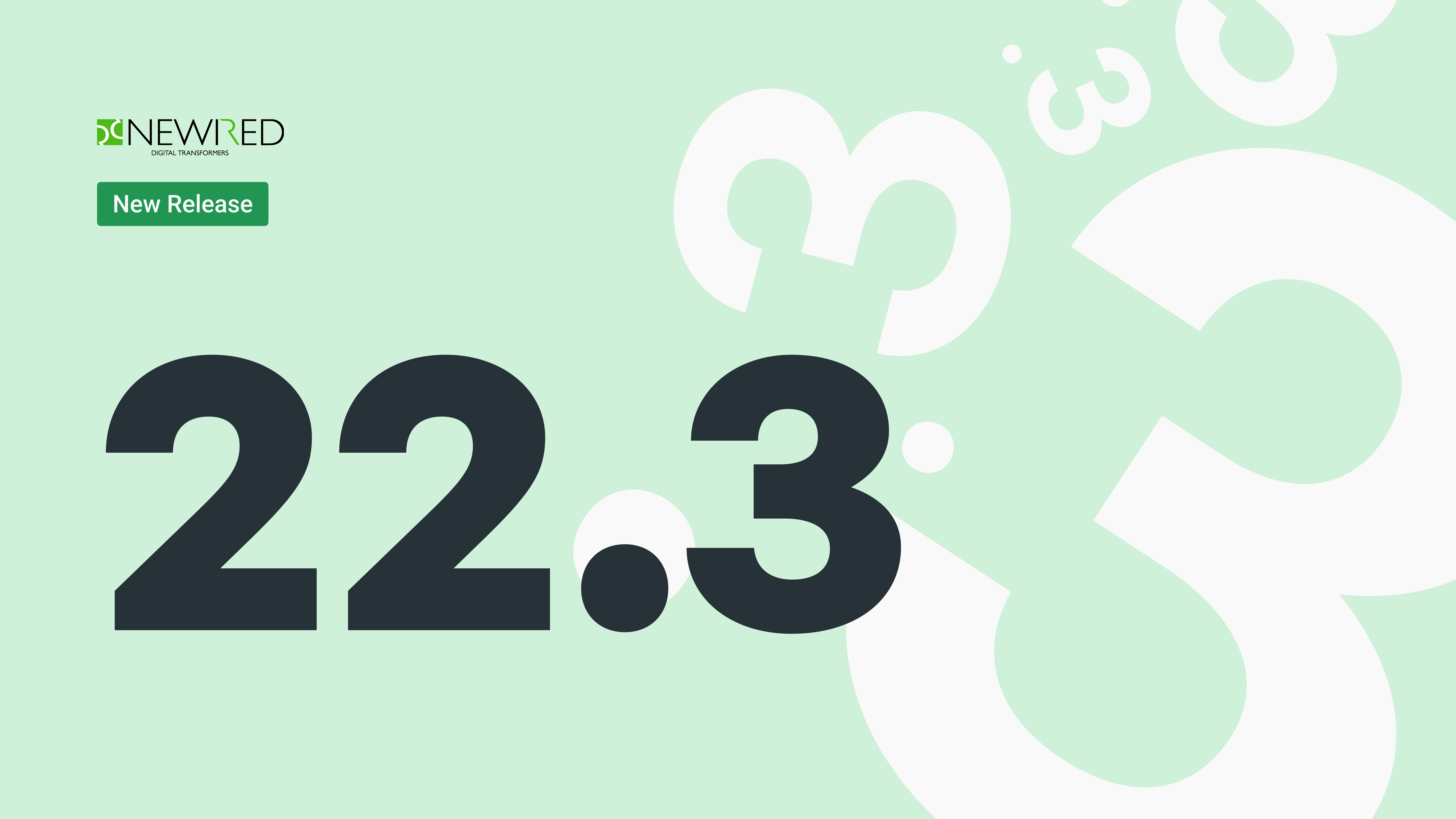 ⭐️Privacy and Security are built into Newired's core principles
⭐️Newired is the only Digital Adoption Solution that allows you to decide whether to collect or not to collect data and leaves analytics fully under the client's control
Read more about Newired Analytics
Key features of Newired 22.3:
Newired Analytics:

[Default] No user tracking

Anonymous analytics

[New] Personal analytics
"Journey has stopped" Notification: popup notification for your end-users;
Auto-Hide Newired Status Bar: enable it if it's disrupting the user's screen;
Site-specific User Experience Levels: you can now define your own list for skill levels.
Learn all details about the New Capabilities in Newired 22.3 – Join the Roundtable WEBINAR
Loredana Staicu
Marketing Manager, Newired
---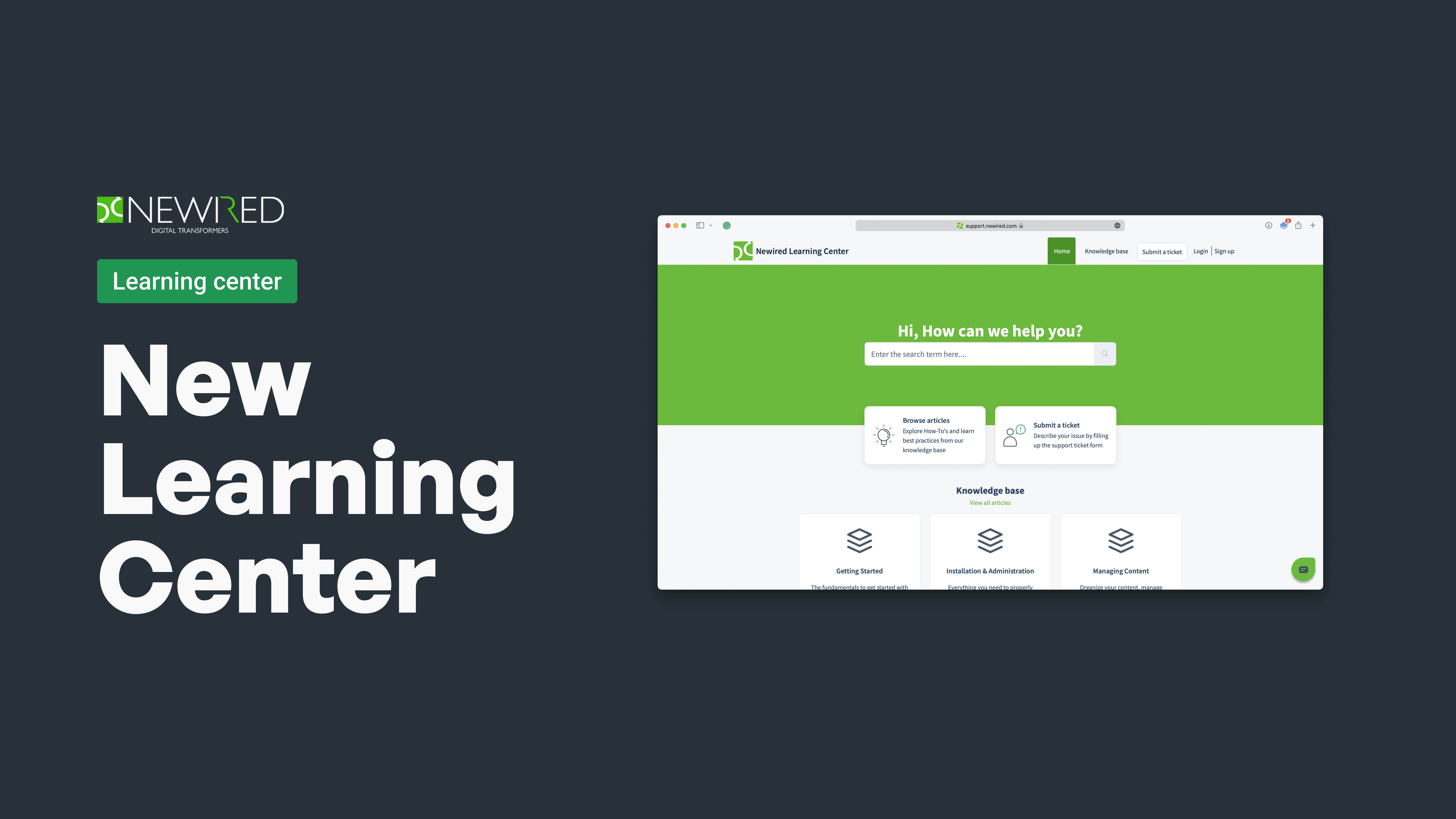 NEW Learning Center 
You can now check our knowledge base for articles, but also open a ticket to our support team.
Sign up for an account or login if you are already registered: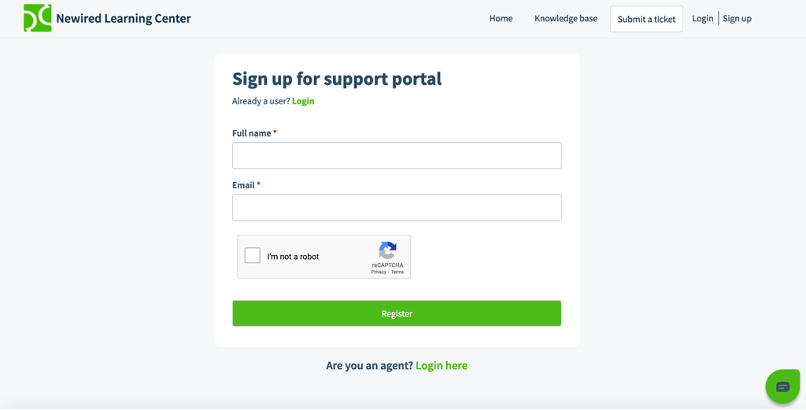 Or, if you have a Google work account, you can log in with that: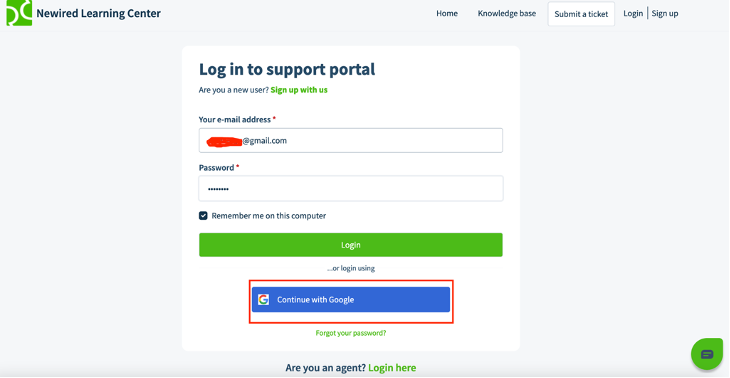 After the login, you will notice an extra tab

– Tickets –

where you will be able to see and respond on new and older tickets on your name and organization: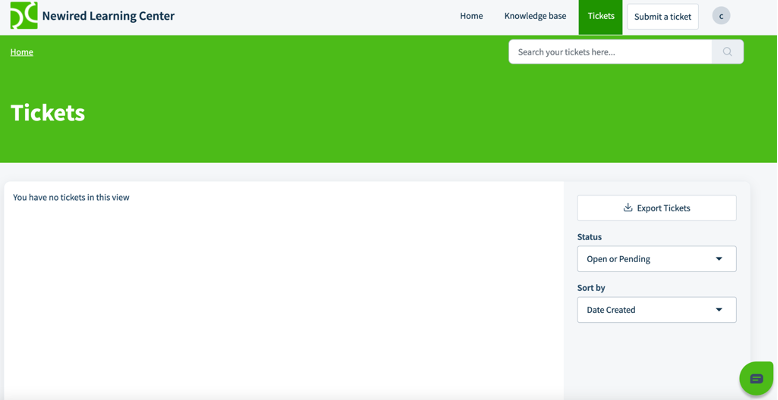 To submit a new ticket, click on the tab, as shown below: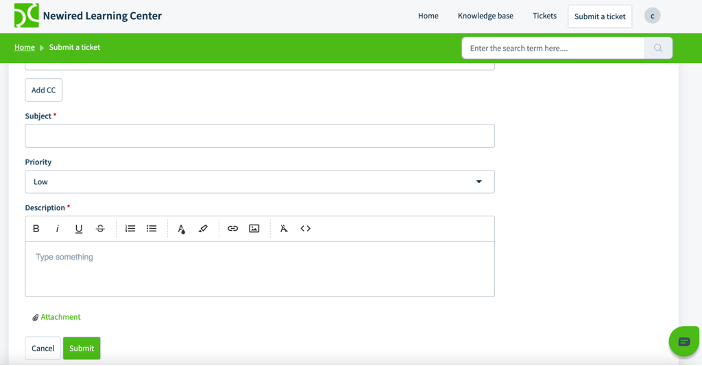 Now you are also able to

chat with the support

when we are online during business hours: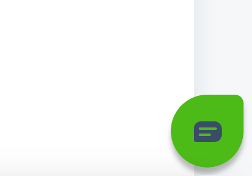 Chris DEWIPPE
Customer Success Manager, Newired
email chris.dewippe@newired.com 
phone +39 375 6484250
---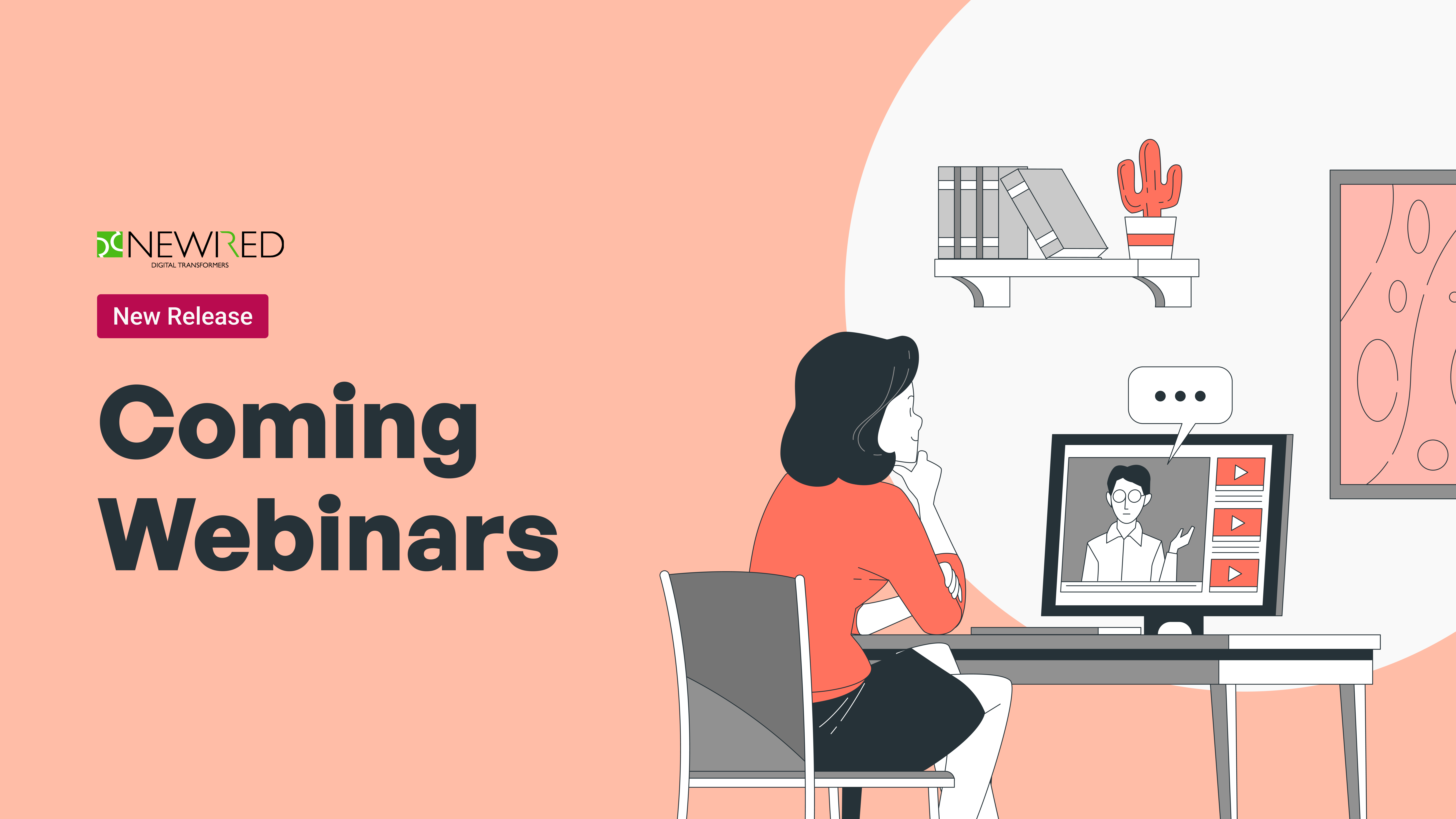 November 10th, 2022 @3PM CEST 
"Customer Round-table" Webinar: New Release – Newired 22.3
🔗 Join this 30-minutes LIVE Webinar and you will learn more about the new capabilities in the New Version – Newired 22.3:
👉 Newired Analytics;
👉 "Journey has stopped" Notification;
👉 Auto-Hide Newired Status Bar;
👉 Site-specific User Experience Levels.
📢 Webinar presented by Jiri Walek (VP Product Management) – a MUST event for all our customers!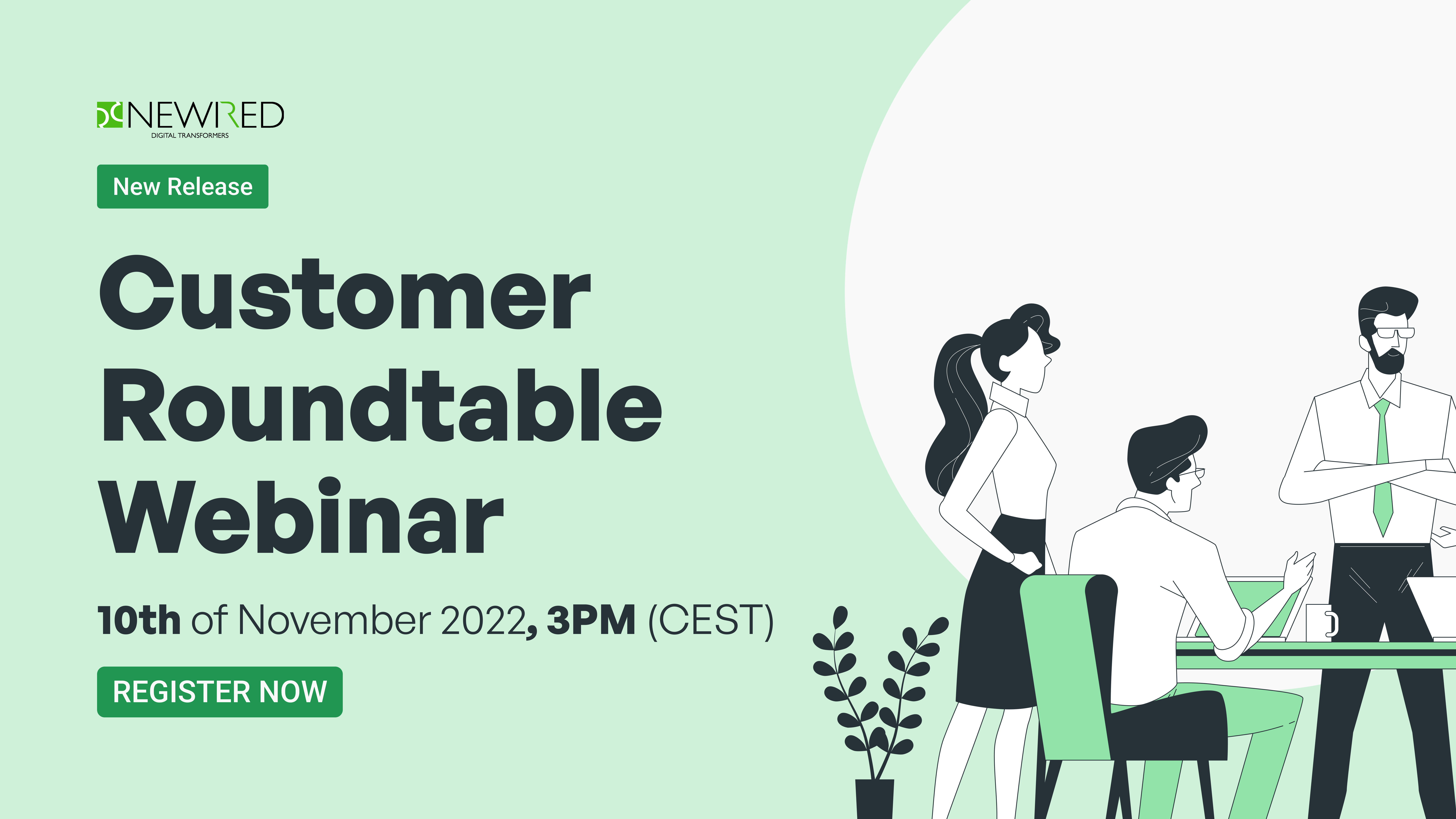 ---