We proudly announce a new version of our well recognised digital adoption solution: Newired 22.2.
Journey Slideshow

to check the instructions without actually running through the step-by-step guide;

Back button

to let the users go one step back in the journey (if possible);

Step action to automatically

open a link or run a script

on transition to next step;

Journey links

now allows you to start a journey on a specific step;

Keyboard navigation

and

screen reader adjustments

to be the only DAP that aim to fully respect the accessibility requirements.
1. Journey Slideshow
You may have heard your users saying: "I believe I remember how to create an account, but after making several steps in the procedure, I might need to be guided in a few key steps as they are quite complex. But the journey gets me back to the beginning. What shall I do?" or "How can I quickly remember what were the next steps? I do not need a full guide, just some hints on what the "process" looks like."
For these and many other users, we are now introducing a Journey Slideshow.
But wait: there is a slideshow in the Newired Editor for years.
Yes, but now we are targeting the end users. Your users can decide if they want to run through a step-by-step guide or just preview instructions in the slideshow.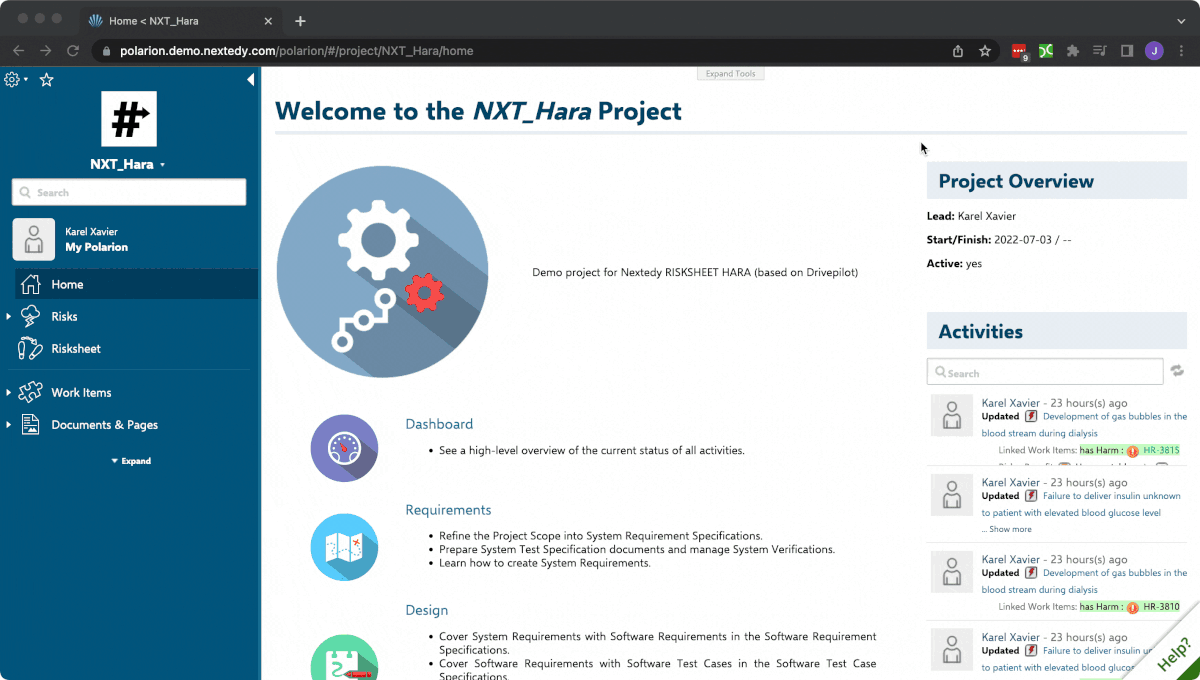 2. Back button
We have been telling you this for a long time: the back button is tricky. 
The step-by-step guide cannot undo what has been saved, cannot undo a purchase order sent to a client and so on. In a few words, the back button cannot be transparently added to an assistant that runs on top of your live productions system.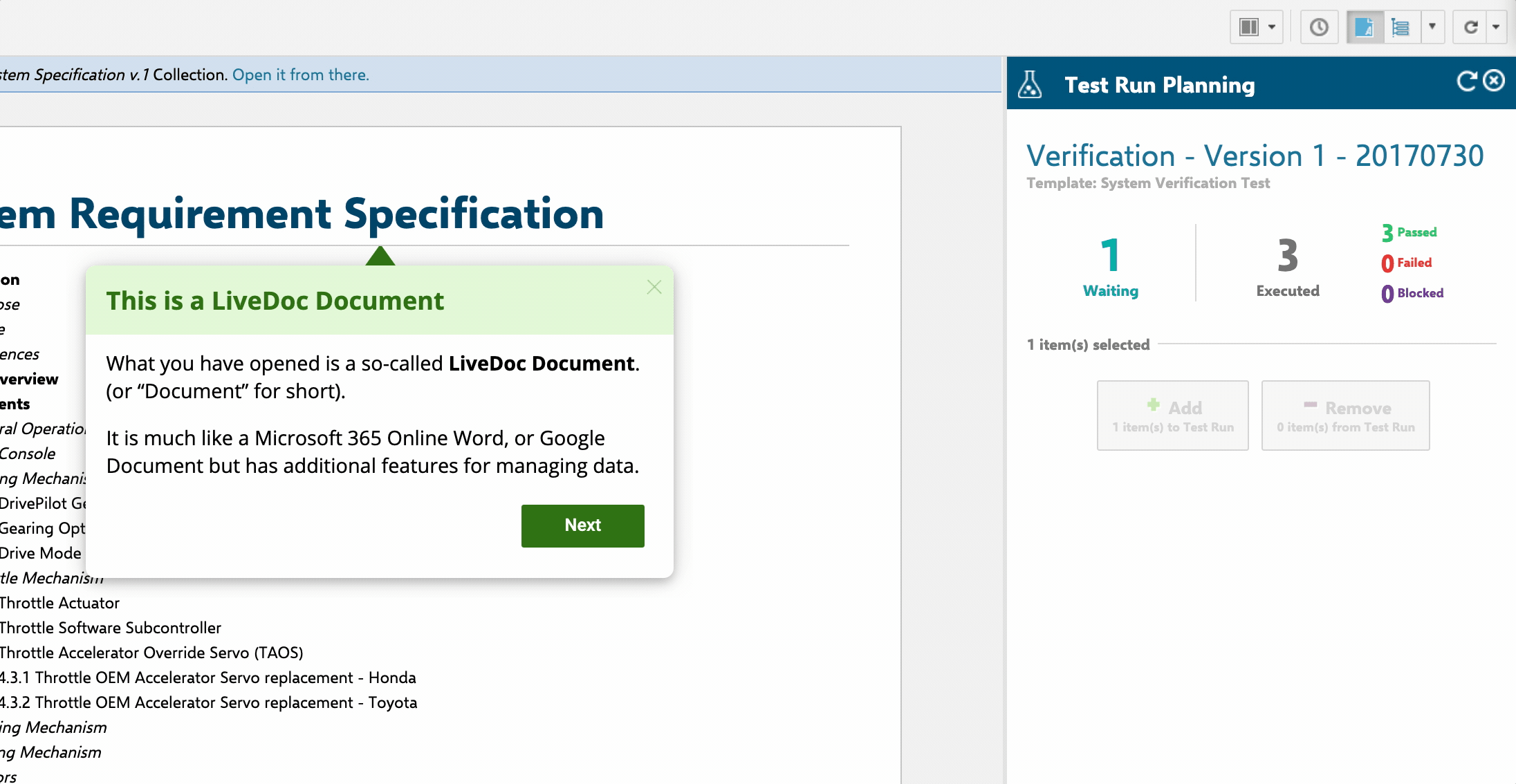 We are right, but at the same time there are steps that can be reversed. 
Therefore, we decided to allow you to turn on the back button optionally, wherever you consider it appropriate.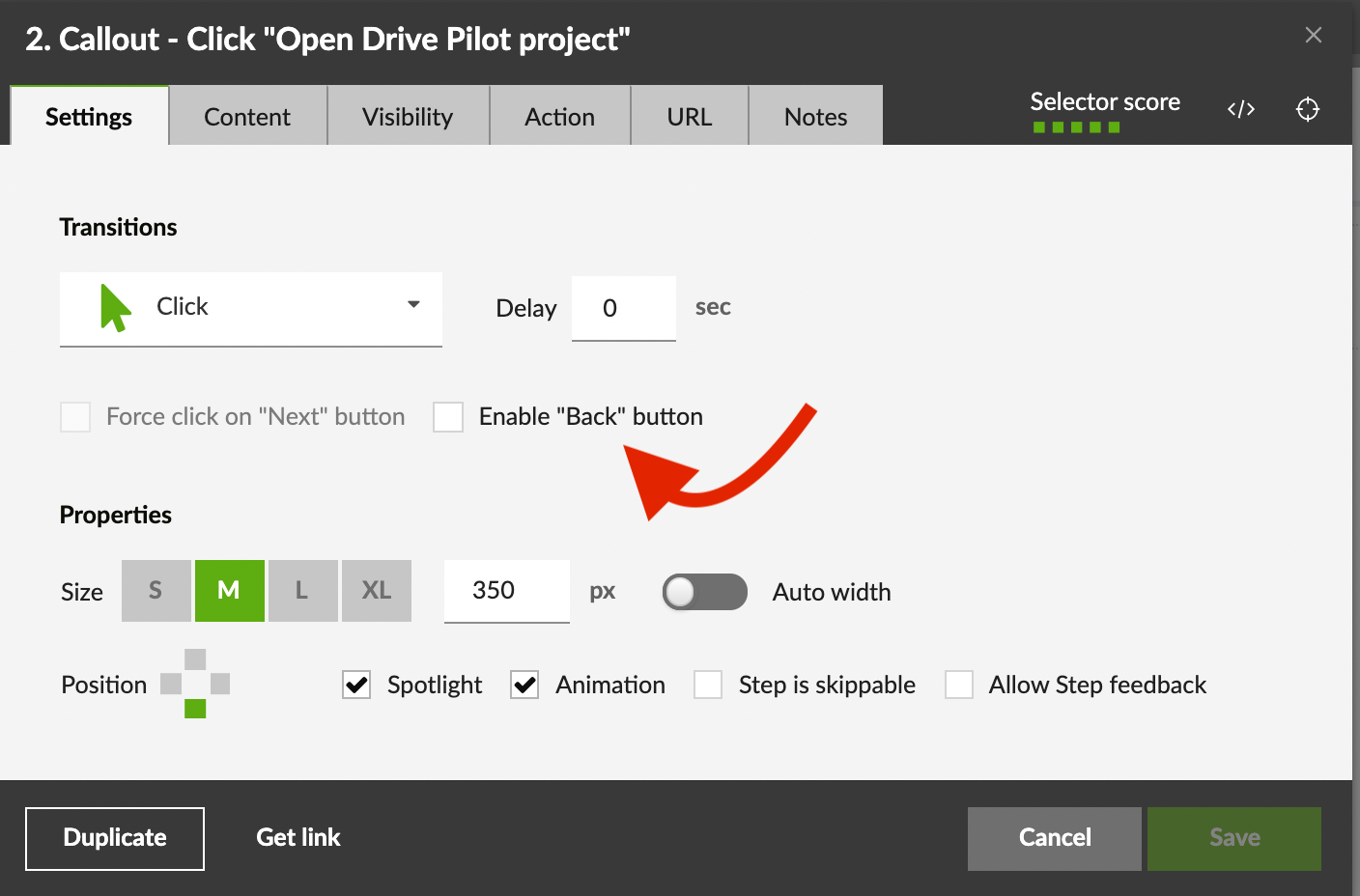 3. Automate Page Navigation
When you implement a product or a feature tour, that just explains to the user what is new in your product, you may wish to make it easier for the user to automate navigation to the specific pages where the new features appear.
With Newired 22.2 version, we add two more step actions:
These two make it so much easier for the user to get a fast glimpse of what the new features are.
4. Journey Links
Journey links are a great way to launch Newired guidance. Now you can place a link that starts a journey from a specific step. Have a look!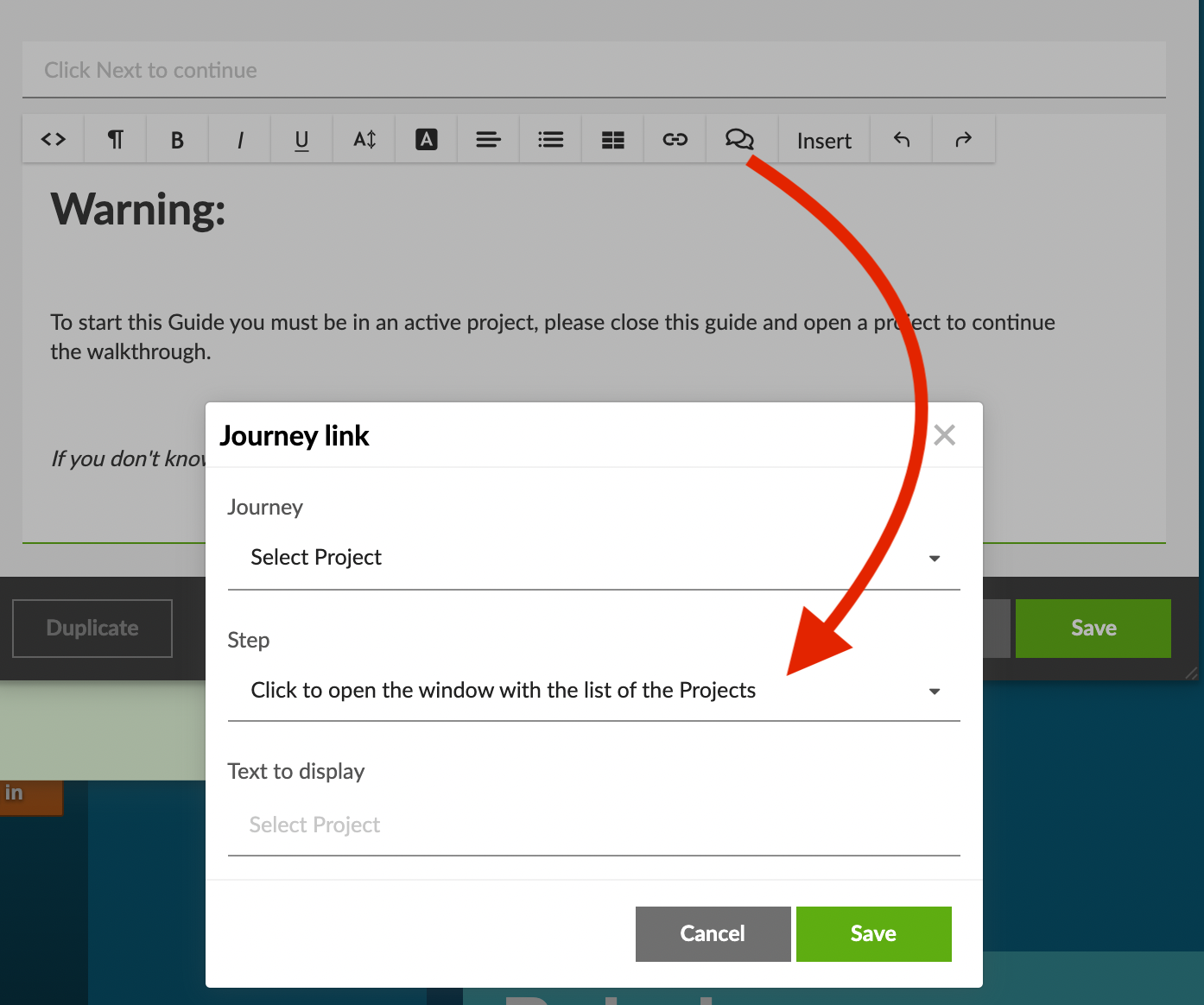 5. DAP Accessibility
We are committing to making your DAP guidance accessible, i.e. to ensure that all of your potential users, including people with disabilities, have a decent user experience and are able to easily access your information. By implementing accessibility best practices, we are also improving the usability of the site for all users.
We have started with keyboard navigation to go through the journey (that may start automatically).
Just hit the TAB key and see what's happening.
Screen-reader adjustments
The screen readers heavily rely on the usage of right html tags and attributes. We have enriched our guidance with proper use of the "role" attribute.
Other Notable Improvements and Fixes
Customisable element finder to adjust the element recognition via API

Add French Canadian Language

Documented test coverage of SSO feature

Fixed issue BG-13751 – Bubble with spotlight disappears when scrolling

Fixed issue BG-13806 – Translation file issue with dashes in language codes

Fixed issue BG-16911 – Microapps cannot be added into Steps/Tips under irregular conditions

Fixed issue  BG-15227 – Autoshow enabled tip doesn't appear under irregular conditions

Fixed issue BG-15193 – New Step appears as a last one when you create it in the middle of the Journey

Fixed issue BG-15186 – Cannot add alt="text" to images in HTML

Fixed issue BG-15085 – Cannot write some letters into the feedback column

Fixed issue BG-14722 – Force Next button not working on dropdown under irregular conditions

Fixed issue BG-14583 – Scroll to items does not work under irregular conditions

Fixed issue BG-14364 – IFRAME element is not identified correctly by element finder

Fixed issue BG-13837 – Cannot play a Journey in other language than EN if there is a Step action with a message

Fixed issue BG-14393 – Step analysis is in percentage when it's switched to absolute count

Fixed issue BG-14336 – Can't remove translation from the TIP by setting language to draft

Fixed issue BG-14292 – Launcher doesn't hide when content is unpublished

Fixed issue BG-16779 – Bubble hides when the whole element isn't hidden yet

Fixed issue BG-13817 – Colors mismatch in Reports – User Engagement part

Fixed issue BG-14304 – Lock for the Journey is not show
---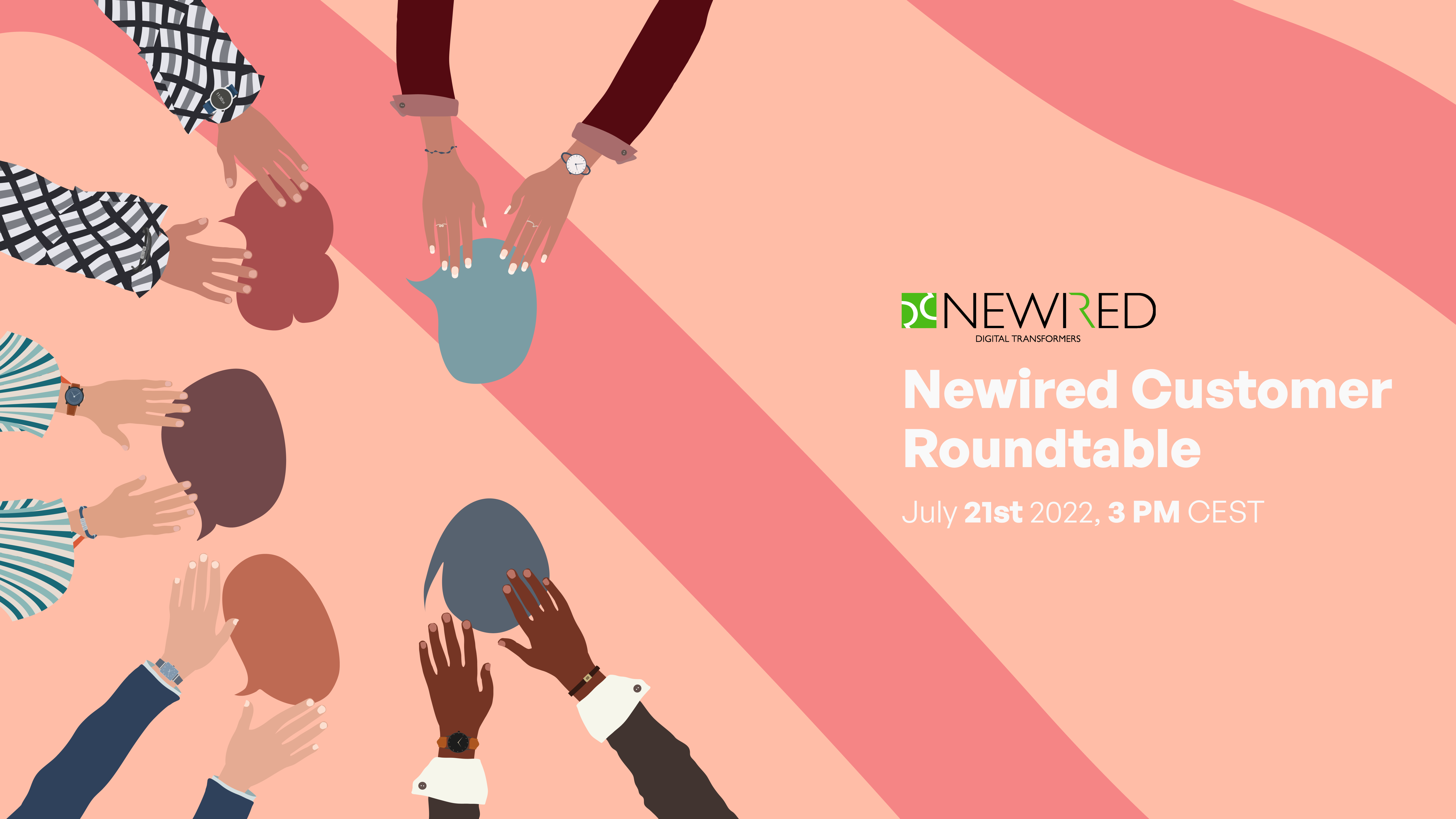 Join our Customer Roundtable Webinar to discover more details about the Newired 22.2.
This Webinar is for YOU:
21st of July, 3PM CES
---