Written by Natalia Kawana
Would you like to see how Newired can help companies address digital adoption and onboarding challenges?
Would you like to have a concrete example of a project where Newired truly made a difference?
Then you should read our Synertrade Success Story. This success story narrates how Synertrade, a key global player in e-procurement solutions, has incorporated Newired into their own platform and ripped numerous benefits ever since.

In quality of Newired's OEM partner, Synertrade has been able to add value to their solution, increase customer satisfaction and provide better support to its users. Read more about the benefits of our OEM Partnership Programme here.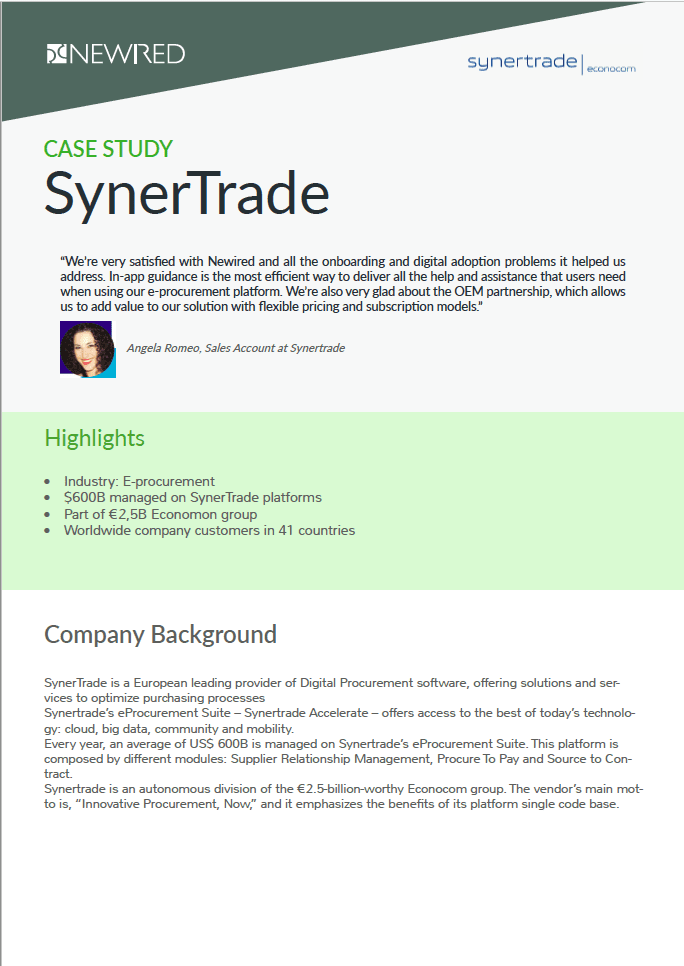 Download the Success Story here:
[popup title="Download success story here" padding="20″ button="1″][image src="" link="" link_image="" border=""][divider height="20″][contact-form-7 404 "Not Found"][/popup]