Jiri Walek nominated Advisory Board Member and Strategy Fellow in Newired
Welcome Jiri!
"The hot and sunny summer in Europe is over - It was game-changing summer. My 14 years long business journey at Polarion got over in June and I took a deep breath over the last 3 months. I did some traveling around and as result, we have some announcement to be made. But let's go step by step. The Newired business is not new to me. I have been aware of it since the beginning and I can feel the business and user motivation by heart. I spent a lot of time in last years dealing with complex workflows, application ecosystems and regulatory requirements changing over time. All of that brings the challenge on how to bring painless technology to users. I know from the vendor side how important is to invest in streamlining the user experience. But on the other hand, I know it is not always up to the product vendor to handle it perfectly. What if the tool is customisable and you actually deploy (and maintain) more a platform than a product, what if you have to integrate with legacy solutions that are no longer maintained, what if you suddenly open your system to a completely different user role... These are all the moments I see that can be covered with Newired Journeys, the ability to add an independent layer to any web application (or even connect different applications) gives a tremendous chance to truly improve user flows and experiences, to onboard new people, to rollout quickly new or updated processes.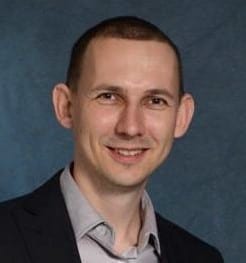 And we can do so much more in the future. We? Yes, we agreed with founders Stefano and Antonin that I will support Newired as Advisory Board Member and Strategy Fellow. I am enjoying a chance to contribute to the success of Newired and being part of the dynamic business where opportunities & challenges appear daily. Even with my not so big involvement, I see I can be part of something big. "
Jiri Walek, Advisory Board Member and Strategy Fellow, Newired