Written by Jiri Walek
Newired 19.1 is here and brings you major new capabilities and enhancements, as well as ongoing quality improvements based on the feedback by our customers, who use our solutions every day.
Significant enhancements were done to the following areas:
Newired Tips: Connect Journey with Tips, Drag user attention via Tip Icons
Element Selection: Robustness of the target element selection
Forms & Surveys: create and embed amazing surveys, quizzes and complex forms
In this blog post, we give you the comprehensive overview of what is new and noteworthy in 19.1.
---
Newired Tips
In Newired 19.0 we have released a new product called Newired Tips. With Newired Tips, you can enhance any web application you use with contextual guidance. Your users will not need to search for external help anymore, as interactive help stands up just before the users' eyes, where they need it.
In 19.1 we have added two major new capabilities:
Tip Icons
Tip Icons allow you to place a small icon next to an element on your page. When your visitors click on that element, the content will be shown. This is a great way to add contextual help to your web application – your users can request information when they need it, and the icon makes it instantly visible to the users that guidance is available.
Of course you can adjust the style of the Tip Icon to fit the purpose of the hint and style of your target application.

Journey Links
Newired Journeys bring a modern way of training, on-boarding or making people succeed in a task they need to perform. Unlike traditional support materials, Journeys provide step-by-step guidance in the tool itself.
So instead of just providing a textual guidance from a tip, it would be great if you could actually launch the Journey itself from a Tip. This is exactly what Journey Links are built for.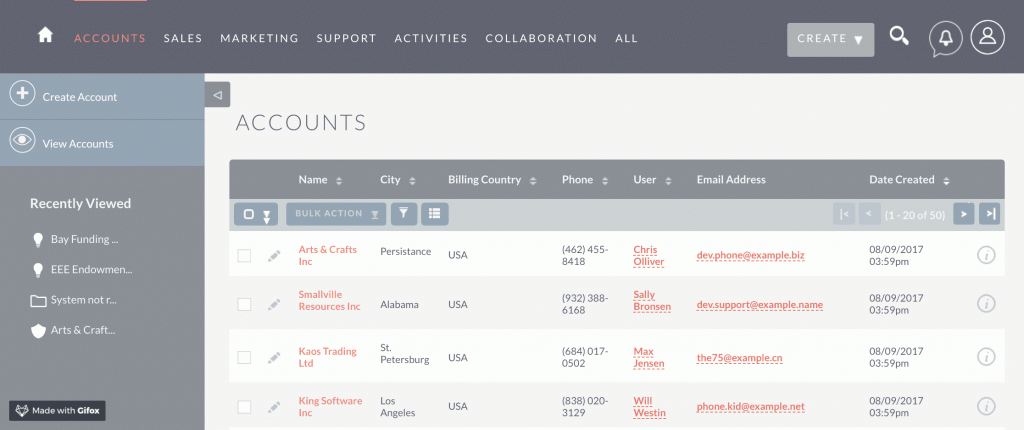 Adding a Journey Link is as simple as adding a link to a rich text content: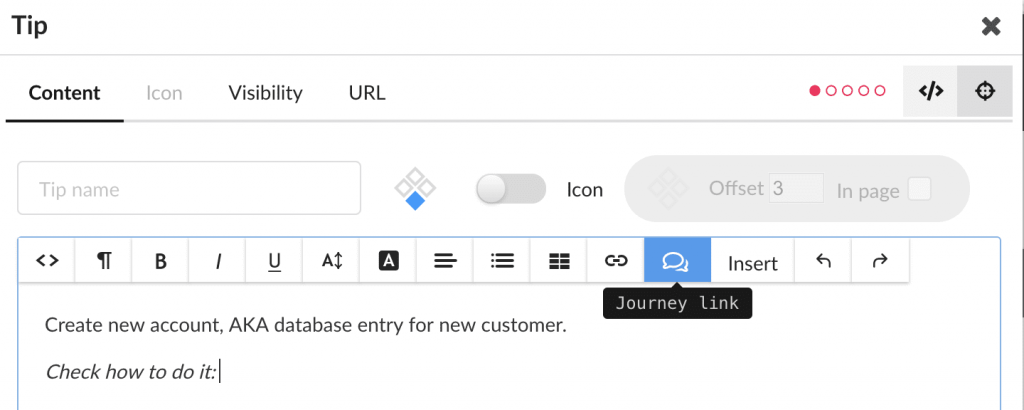 ---
Forms & Surveys
We talk a lot about guidance & user satisfaction. But this is not only about explaining to people what to do on a target application. Follow-up activities are often required to improve the process, to react on an issue the user has, or to simply trigger specific actions.
To support these kind of scenarios, we are introducing an additional type of content which you can put into a Journey Step or a Tip: Surveys
Drag & drop Surveys builder
Our drag & drop Surveys builder allows you to easily create amazing surveys, quizzes and complex forms in just a few minutes, without writing any code.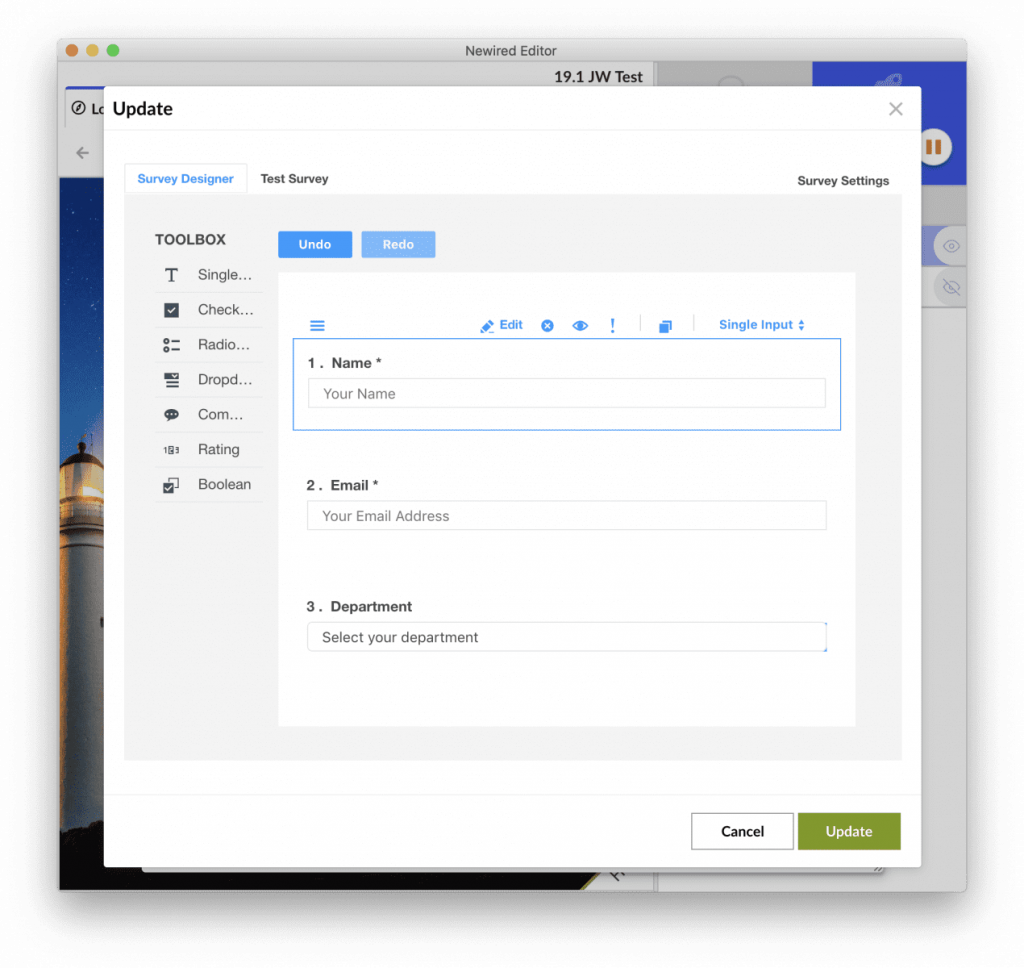 You can add the survey to the content of any Tip or Step by clicking on the 'Insert' menu.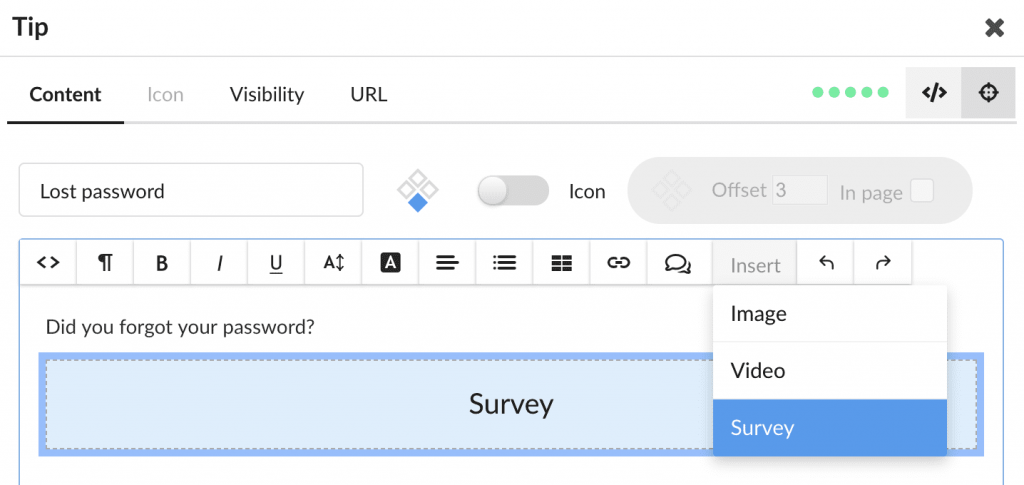 Survey Runtime
The surveys and forms which are generated will then appear in your Newired Journeys or Newired Tips, right in the place where your users expect them – contextually, linked to page elements or as part of a step-by-step guidance.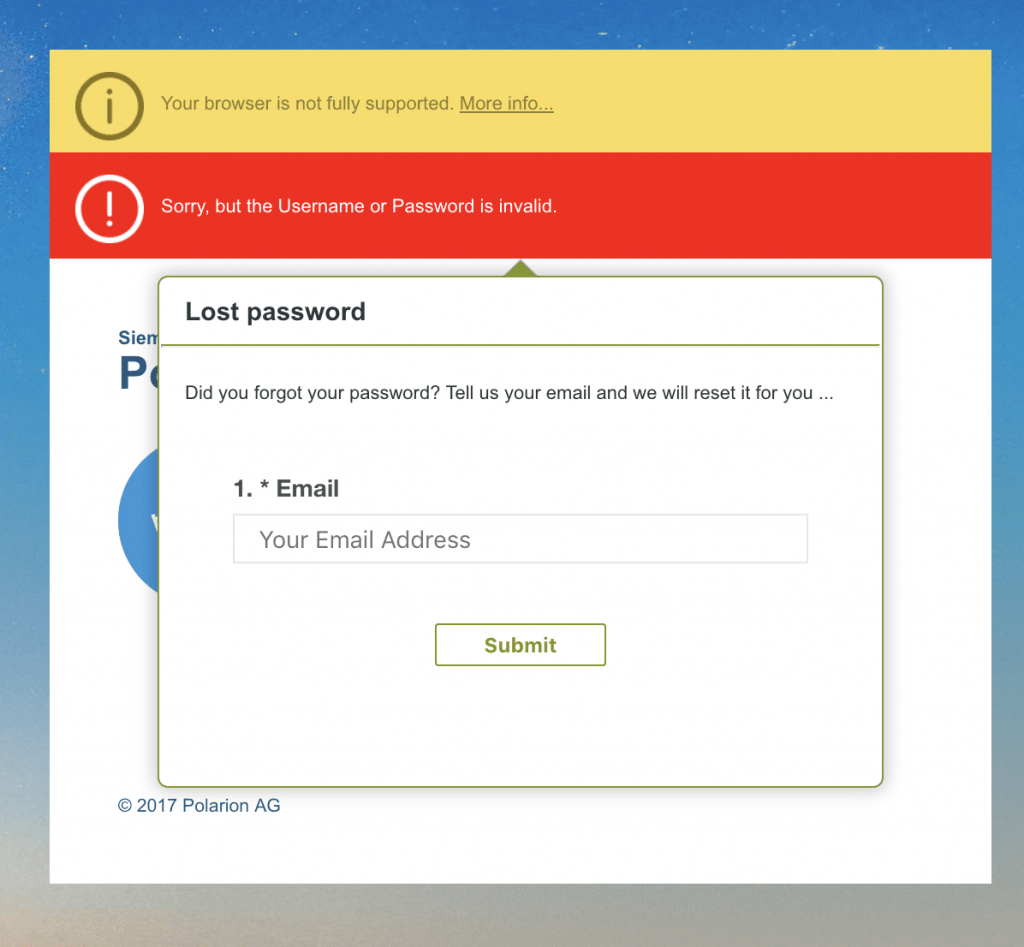 ​​
Send Results
The results of the survey / form can currently be sent via email.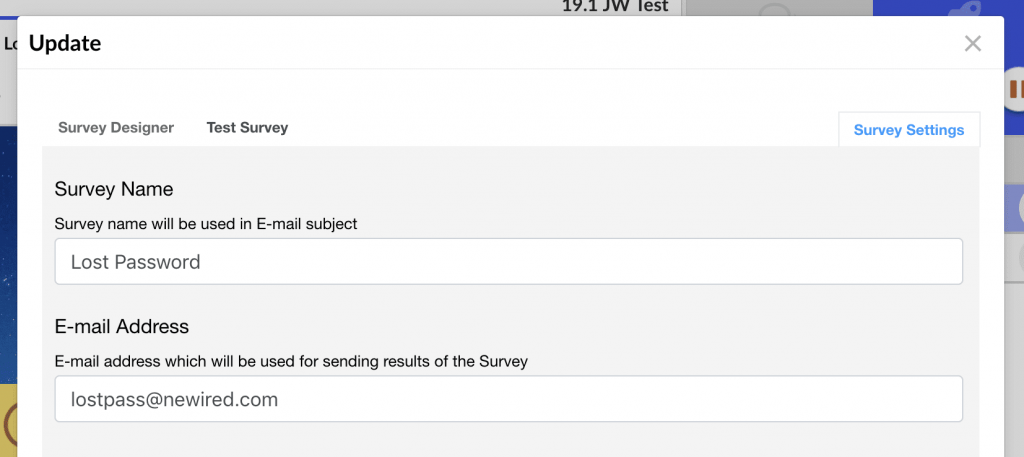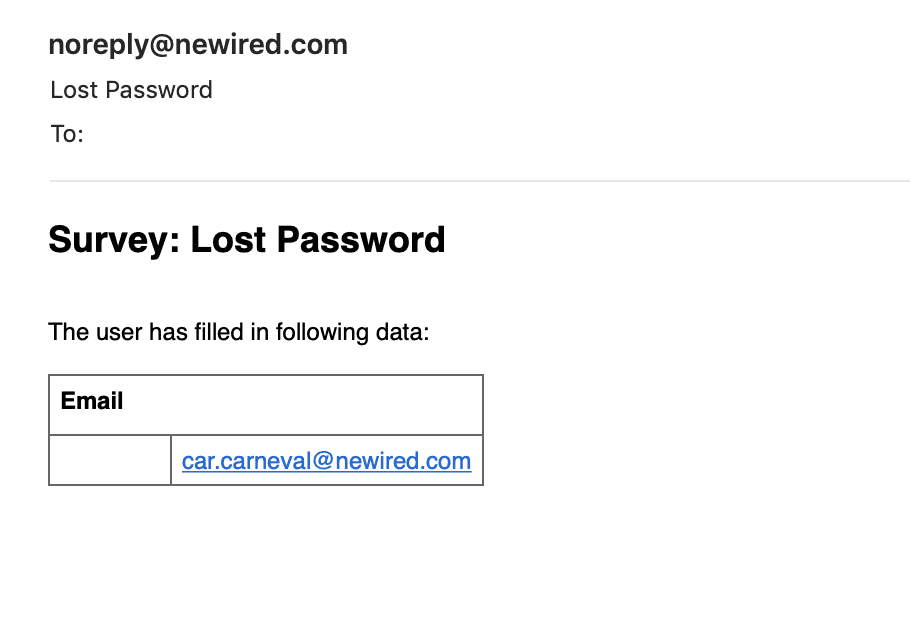 Plugins
We implemented support for Surveys together with a so far internal API, to extend the product behavior with Newired extensions or plugins. In the future, you can expect more plugins to be available and also to publish the API for external audiences.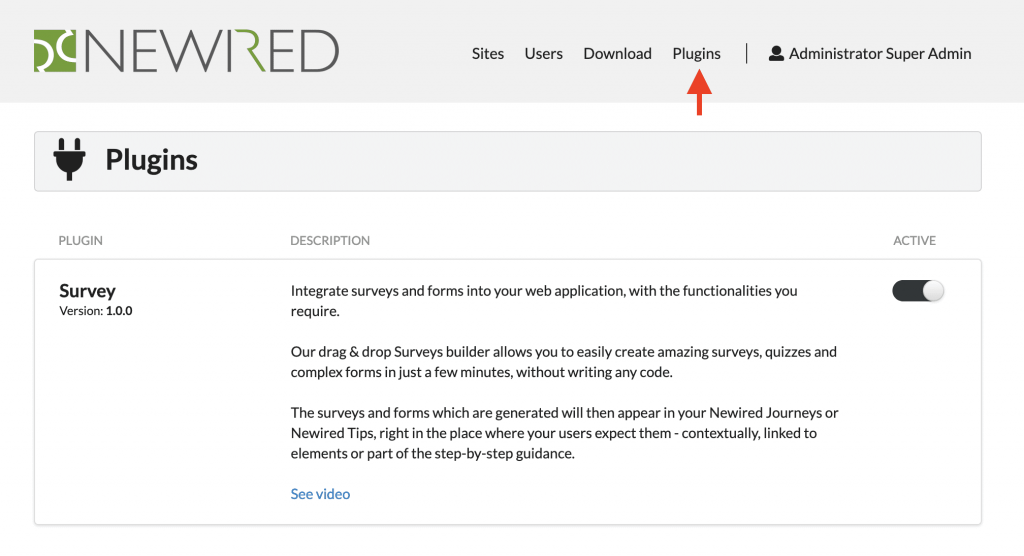 ---
Element Selection
We have been listening to the feedback of our customers and we have improved the way how you select a target element.
Element Selectors
By default – all what you need to select an element as a target for contextual guidance is to choose the element with the graphical selector.
But sometimes it does happen that the guidance appear on a place that it should not, or does not appear on a place where it should. In such case, you need to adjust the detection criteria:
That is why we are now able to mark specific elements as active or inactive. By doing this, we make our Selection more trustworthy and we ensure the correct functioning of Newired with the underlying product.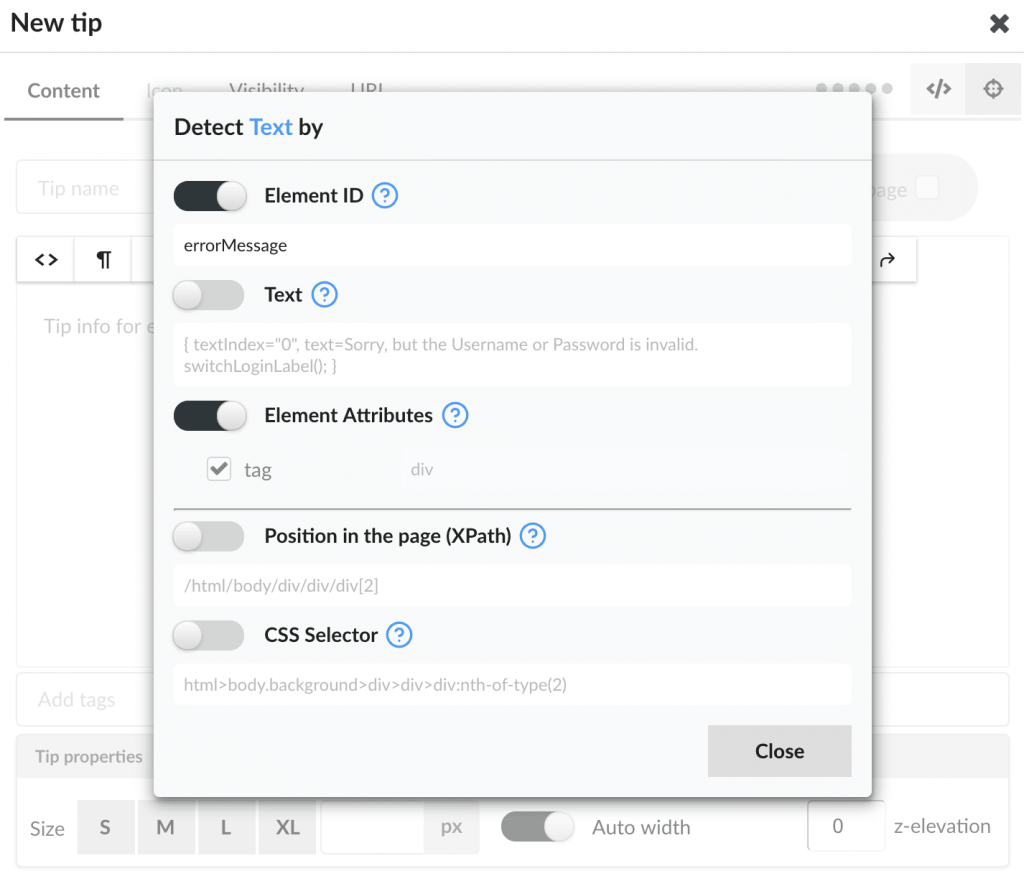 Detect element by individual attributes
You can also actually select what attributes should be used as selection criteria.

Ignore Auto-generated Element IDs
Many applications are using auto generated element IDs which change frequently (every time you log in to system , or every time you update the target application, etc.).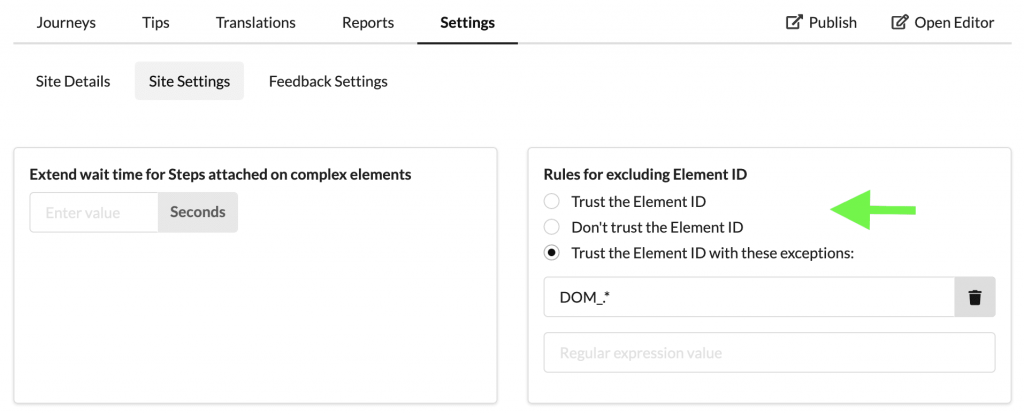 From this moment the element IDs will not be used to detect the target elements.

---
Segmentation by Browser Language
Sometimes you need to provide specific guidance to people coming from particular countries (e.g. provide hints on how foreigners can handle VAT returns).
This is the reason why we have added a new type of visibility rule: Browser Language

---
Journey Steps / Tips – Control size
We know it is important for our customers to have a granular control over the content and make the Newired content visually outstanding. We are continuously adding more capabilities to format the content. On version 19.1 we let our users define the size of the Journey Steps and Tips:

---
User Interface Enhancements
The step & tip editor dialog was redesigned to present the controls more logically and save some space for other editing controls. This mainly affects the way you select the step transitions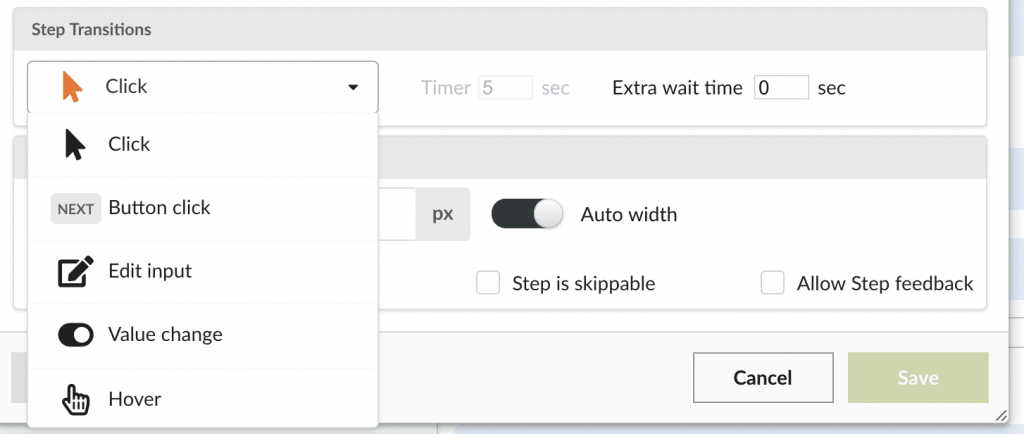 The navigation through the list of the tips has been improved, so you can easily:

A) see which Tips are linked to the current page
B) open the page where the Tip was designed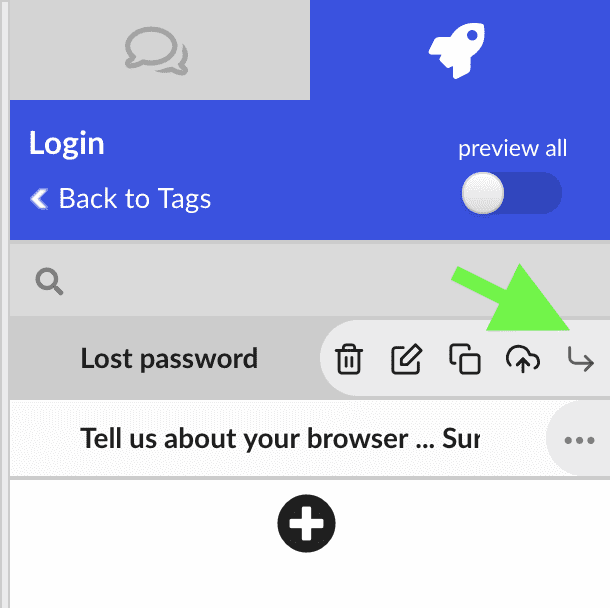 You can resize the edit dialog so you have more space to author the content if you are using high-resolution screens
The selection of target languages is more clear and intuitive for your end users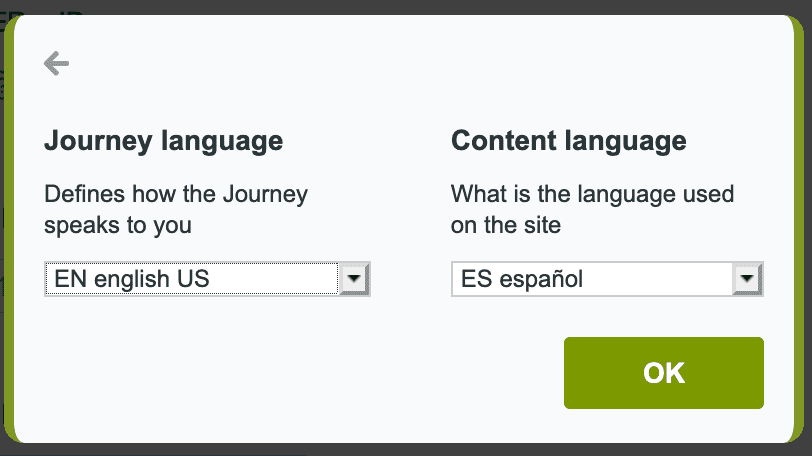 ---
Other Important Fixes & Improvements
Z-elevation – In case the Tip content does not appear on top of the content, or in other words some other content will render over the Newired Tip , you can elevate the Tip content up by using the z-elevation control



Rich Text Editor Fixes – The rich text editor control has been updated so you will no longer face issues with changing the size or color of the selected text.
Chinese Language – We have officially added support for Chinese Language
Security
The user authentication mechanism has been improved to fix potential security risks. Possible attacker can no longer compromise session management and pretend to be a different user.
Learn more on Newired products
​​