---
Hi there! We at Newired are looking for a skilled QA engineer (2+ years experience) to join our team in Ostrava. Someone who will help us build our global onboarding solution that eases users to adopt complex products.
What do we do?
Long story short, we create a code-free onboarding solution — a guidance overlay to help users of any web-based software. If you are familiar with ERP or CRM systems, you may know that these are a keeper. Sometimes such software remains in a company for decades and is inherited from user to user. With Newired Journeys' help, the onboarding, guidance, and tooltips can make these, often non-intuitive, products more easy-to-use. This is especially important nowadays as many businesses are moving into the digital world and need to prepare their users for such transformation.
So far, so good? Then keep reading! 🙌
---
Now, let's see why we need you 😎
We are a 4 years old (or young? :) ) company that has a great family-cultured R&D team in Ostrava and a couple more teams and product people around the world. And right now, we are in dire need of an open-minded, eager to experiment vigorous engineer to help us grow even faster. Plus, if you enjoy the world of Machine learning, you're one of us.
---
The QA position
We would need an experienced tester who already knows the principles and areas of testing. Who knows what outputs are expected from QA like product status, risk areas, test coverage. We are looking for someone who would like to help us develop our QA department.
Person who enjoys QA, insists on quality, but at the same time is constructive in the solution.
You should also be a detailist and examine things as a whole. You should work systematically and keep the issues in order in our tracker tool.
Because you'll be in contact with our customers, you should have a friendly approach to customers.
---
What we really need you to handle 💪
Exploratory and functional testing
Analysis of feature requirements and test case definition
Development of test cases against frontend application
Executing test cases
Ability to document and troubleshoot errors
Issues judgment and management
Issues analysis, report creation
Communication with development team and customers
3rd level support
Intermediate English
Those nice-to-have skills that get you some bonus points
Experience in QA methodology
Experience with tools for automate tests
Agile workflow experience
Windows OS knowledge, Linux is advantage
Soft skills
Teamwork
Open-mindedness
Creativity
Problem solving
---
And how do we imagine you as a member of the team? 🙋‍♀️🙋‍♂️
You're a team player, happy to help and ask for help, ready to brainstorm with your team in order to come up with the best solution possible.
Open-mindedness and creativity are key. Engineering is an ever-evolving world. You should enjoy playing with new tech and exploring areas that you might not have experienced yet.
Your focus on the solution, not the problem.
You love doing things efficiently but with a certain level of precision.
---
What you can expect from us 🤝
Interesting long term job in a globally operating company where you can grow technically and personally
---
Benefits 😍
We are a well-treated bunch; see for yourself:
Competitive salary in a fast-growing company
Regular compensation reviews - we reward great work!
Generous vacation policy and flexible holidays so you can take time off when you need it
We're happy to get you whatever equipment helps you get your job done
Right now we all work remotely. But when things calm down, we meet at our offices in the center of Ostrava. However, you are free to split your time between offices and your home flexibly.
We're happy to employ you on a full time contract or you can work for us on a contractor base (ICO). The choice is yours.
Instead of reading all of that twice, please just contact us. We will be glad to talk to you.
---
---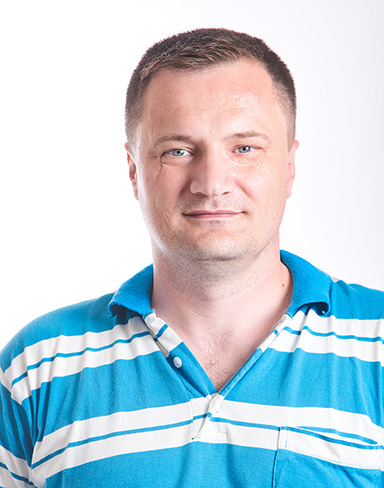 &nbsp &nbsp
Hi, I'm development manager of the Newired. I'm looking forward for your questions, so don't hesitate to ask.
---